Thank you for making The Church Has Left the Building a huge success!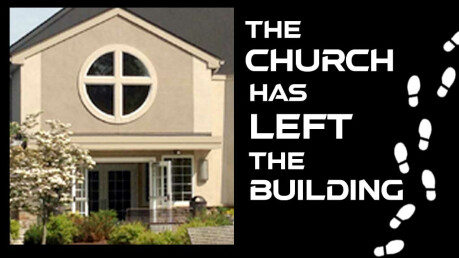 With 15 service projects between Saturday and Sunday and over 106 volunteers, together we were able to help and serve in the following capacity:
Baked cookies for the Cast Your Cares - a ministry serving the poor, addicted and outcast in Kensington

Prepared and served a meal with dessert, spend time with and loved on the poor, addicted and outcast in Kensington

Yard Work for a member of Woodside who recently had surgery

Stocked shelves at a local ReStore

Prepared the area and added new playground equipment in the preschool

Cleaned up Oxford Valley Road

Sorted and cleaned hundreds of donated books to be distributed to children throughout Lower Bucks County by police officers to encourage community partnership relationships and literacy

Packaged meals for Caring For Friends to be distributed to homebound seniors, veterans, people with disabilities, kids, families, and others in the five counties of Greater Philadelphia.

Distributed flyers with Parkland Church to welcome people into Jesus' family!

Weeded the community garden, Garden of Hope, for future distribution of healthy produce to local food pantries

Cleaned, sorted and filled the shelves at the IFA Food Pantry in Morrisville

Created items to go into Operation Christmas Child boxes to be distributed to children around the world

Made over 300 peanut butter and jelly sandwiches to be distributed to the guests of the Trenton Area Soup Kitchen

Repotted over 100 basil plants at Snipes Farm to be distributed to elementary school children and their families in the Morrisville School District as part of a program to encourage healthy eating, in addition to weeding in the children's garden and weeding the honeysuckle plants on fencing

Painted at Urban Promise in Trenton which serves children and young adults
Woodside has a heart for mission! Where is God calling you to serve?
Coming Up:
Ongoing Opportunities:
Habitat for Humanity - Bristol, PA: Seeking volunteers Wed - Sat at the Bristol build site! No experience necessary! Interested? Contact Craig Bryson at (267) 864-6587 or email

Habitat ReStore - Langhorne, PA Store: Come once a month, week, or year! The choice is yours! Make your own hours! Help needed: sort donations, price merchandising, display donations, greet customers, and/or unload donations. There is something for everyone (ages 14+). No experience necessary! Contact: Jamie DelGiorno, Volunteer Coordinator at 215-822-2812 x313.
Adopt a Family: Join the Sower's Club at Woodside and for as little as $10 per month, you can financially help a family for 1 year. Email Cynthia Montes at .
A Soldier's Hands – Handwritten cards/letters needed: There are 50,000 Americans serving in bases in Germany. The goal is to send each of them a handwritten note and a star from a retired flag. Great service opportunity for families, scouts, schools, etc.! Drop off your letters/cards at Woodside. Questions? Email Trish Shallenberger at
HELP Center – 194 Commerce Circle, Bristol, PA (all year round): Seeking volunteers to help unpack, inspect, and display donations in their "store" setting.

Mondays, Tuesdays and Thursdays, with extended hours on the first Tuesday evening and the first Saturday of each month

. Sign up here! United Way of Bucks Shifts
Interfaith Food Alliance (IFA)/Backpack Center: Pantry Volunteers Needed: Serving children of the Morrisville School District, and their families. The pantry is open 4 days a month. 6 volunteers needed each open date. Assistance is needed with distribution, stocking shelves, accepting donations etc. If interested, please sign up here: SignUpGenius. We also maintain a list of people who are willing to be "on call" to help with carrying in donations when received, on an as needed basis. If you wish to be added to that list, please contact: Diane Casey, President, Interfaith Food Alliance - or 215-595-5623.
Neighborhood Food Drive: Host your own food drive right in your own neighborhood and deliver to a pantry of your choice! Email Sue Harris-Miller at for a packet with instructions, tips, and tools! You can deliver to a pantry of your choice! See a list of pantries here!
Red Cross: Donate at local drives! Find a blood drive here. Several held at Woodside throughout the year!
Trenton Area Soup Kitchen (TASK): Volunteers are needed during the weekdays – Positions open every weekday from 9:30 - 1 and 3 - 4:30. Please access the TASK registration calendar here to sign up for a shift: https://task.charityproud.org/VolunteerRegistration/Calendar/223
Woodside Drivers: Food Pantry Delivery Volunteers Needed (all year round): Nonperishable food is donated each week and collected at Woodside where it supports 2 area food pantries - The Family Backpack Center, Morrisville and The Penndel Pantry, Penndel. Seeking volunteers to deliver the food. This can be once or as your schedule permits. A sign up email is generated every few months and you can pick your date(s). Deliveries to Penndel are Tuesday morning between 10am – 12pm. Deliveries to The Backpack center are on Tuesday evenings between 4pm – 8pm. You may pick up the food from Woodside on Tuesdays from 9am – 12pm. Please bring your own box/bin/bags to carry the food. Thank You! Food Pantry Delivery Sign Up
Woodside's Welcome Team: Seeking friendly, welcoming volunteers to greet folks on Sundays! Would you consider signing up one Sunday to help others feel welcome at Woodside? Email Rita at for more info!
For any questions regarding any of the activities above call or email Sue Harris-Miller at 215-206-4890 or Thank you!
Habitat Build
Woodside has a heart for mission. One of the highlights of 2019 was framing a Habitat House right in the parking lot.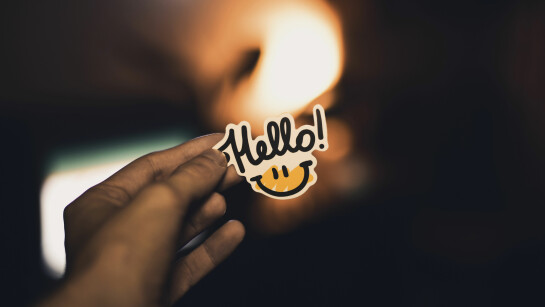 If you can smile, open a door and shake a hand you're hired!
Not Sure Where to Serve?
Check out this list of options and select what interests you. Remember, you're not committing to serve in this area...just learn more about it.