Woodside has a heart for mission! Where is God calling you to serve?
Coming Up:
Operation Christmas Child (OCC) Upcoming Events: For more info contact


Now through October 16th - accepting donations to pack in the OCC Shoe Boxes. Click here for suggested items and here for our Amazon wish list!

September 4th through October 16th - take an ornament from the tree in the lobby and return it with $10 to cover shipping on an OCC Shoe Box! The goal is to raise $5000 to cover the shipping on all 500 boxes!

Sunday, October 16th - OCC Shoebox Packing Party - Volunteers needed to help pack the OCC Shoe Boxes with gifts for the children!

PackHope Vegetable Seed Packing Event: Put your Faith to Work! Help provide a sustainable food supply to people living in the toughest places by helping pack vegetable seeds! Join us on either Saturday, November 12 at 9:00 am &/or Sunday, November 13 at 11:00 am. Volunteers are needed for both of the events. Sign up HERE!
Ongoing Opportunities:
Adopt a Family: Join the Sower's Club at Woodside and for as little as $10 per month, you can financially help a family for 1 year. Email Cynthia Montes at .

American Red Cross: Donate at local drives! Find a blood drive here. Several held at Woodside throughout the year!
A Soldier's Hands – Handwritten cards/letters needed: There are 50,000 Americans serving in bases in Germany. The goal is to send each of them a handwritten note and a star from a retired flag. Great service opportunity for families, scouts, schools, etc.! Drop off your letters/cards at Woodside. Questions? Email Trish Shallenberger at
Habitat for Humanity - Bristol, PA Build Site: Seeking volunteers Wed - Sat at the Bristol build site! No experience necessary! Interested? Contact Craig Bryson at (267) 864-6587 or or Jamie Lehman at

Habitat for Humanity - ReStore - Langhorne/Warminster Stores: Come once a month, week, or year! The choice is yours! Make your own hours! Help needed: sort donations, price merchandising, display donations, greet customers, and/or unload donations. There is something for everyone (ages 14+). No experience necessary! Contact: Jamie Lehman, Volunteer & Media Coordinator, 215.822.2812, ext. 313, Volunteer with us!

HELP Center – 194 Commerce Circle, Bristol, PA (all year round): Seeking volunteers to help unpack, inspect, and display donations in their "store" setting. Volunteers are needed daily. There are two ways to help! United Way of Bucks Shifts and Additional Shifts

Interfaith Food Alliance (IFA)/Backpack Center: Morrisville United Methodist Church, W. Maple Ave., Morrisville: Pantry Volunteers Needed - to help with food distribution, stocking shelves, and accepting donations. If interested, please sign up here! Questions! Contact: Diane Coyle at . For addition information, visit: https://interfaithfoodalliance.com.

Snipes Farm, Morrisville, PA – Snipes Farm and its community partners deliver 70 percent of the farm's produce to food pantries, senior centers, housing projects, & homeless shelters serving low-income, disabled and otherwise disadvantaged people in Bucks County, PA, Trenton, NJ and beyond. And they can use your help! Take a look HERE for many ways to volunteer!

Trenton Area Soup Kitchen (TASK): Volunteers are needed during the weekdays – Positions open every weekday from 9:30 - 1 and 3 - 4:30. Please access the TASK registration calendar here to sign up for a shift: https://task.charityproud.org/VolunteerRegistration/Index/223

Woodside Drivers: Food Pantry Delivery Volunteers Needed (all year round): Nonperishable food is donated each week and collected at Woodside where it supports 2 area food pantries - The Family Backpack Center, Morrisville and The Penndel Pantry, Penndel. Seeking volunteers to deliver the food. This can be once or as your schedule permits. A sign up email is generated every few months and you can pick your date(s). Deliveries to Penndel are Tuesday morning between 10am – 12pm. Deliveries to The Backpack center are on Tuesday evenings between 4pm – 8pm. You may pick up the food from Woodside on Tuesdays from 9am – 12pm. Please bring your own box/bin/bags to carry the food. Thank You! Food Pantry Delivery Sign Up Here!
Woodside's Welcome Team: Seeking friendly, welcoming volunteers to greet folks on Sundays! Would you consider signing up one Sunday to help others feel welcome at Woodside? Email Rita at for more info!
Your Neighborhood Food Drive: Host your own food drive right in your own neighborhood and deliver to a pantry of your choice! Email Sue Harris-Miller at for a packet with instructions, tips, and tools! You can deliver to a pantry of your choice! See a list of pantries here!
For any questions regarding any of the activities above call or email Sue Harris-Miller at 215-206-4890 or Thank you!
Habitat Build
Woodside has a heart for mission. One of the highlights of 2019 was framing a Habitat House right in the parking lot.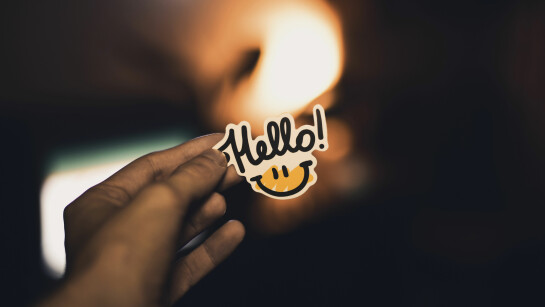 If you can smile, open a door and shake a hand you're hired!
Not Sure Where to Serve?
Check out this list of options and select what interests you. Remember, you're not committing to serve in this area...just learn more about it.