Resources
The Missing Peace -
January 2021 Sermon Series
Is this time of disease, distance and divisiveness puzzling for you? Jesus has a solution you can't find anywhere else. "Peace I leave with you; my peace I give you. I do not give to you as the world gives. Do not let your hearts be troubled and do not be afraid." Start 2021 with us at Woodside and find the peace you're missing.
January 3: Peace with God – Romans 5:1-11
January 10: Peace in yourself – Philippians 4:4-13
January 17: Peace with family – Colossians 3:12-17
January 24: Peace with work/school/community – Romans 12:14-21
January 31: Peace with your Opponents – Matthew 5:9, 21-26, 43-47
MicroGroup Format
We are encouraging every Growth Group and MicroGroup to use the MicroGroup Format as the Study Guide to facilitate the conversation. It is very easy to use and encourages conversation to go deeper.
MicroGroup Format of the Meeting (one hour):
Begin with Prayer
Read the Purpose Statement: Our purpose is to Love, Grow, and Share Like Jesus. We commit to:
Read chapters of Scripture each week prior to our gathering;
Meet weekly for personal accountability

Pray for one another and for those who are not followers of Jesus. 

Regularly worship, study and serve together

Keep confidential what we share in the meeting
Once our group of two or three reaches four people, we will multiply and form two groups so others may love, grow and share like Jesus.
Check In with Each Other: Have each person share their responses to following questions: 
Love God: Where did you see God working this week? 
Grow in Grace: What challenges did you face this week? How did you respond? 
Share with Others: How did you share Jesus' love and truth with others this week? 
By your actions 

By your words 
Apply God's Word: What did the Holy Spirit reveal through your Bible reading this week? 
What does this passage tell us about God, Jesus or His plan?

What does this passage tell us about humans?

From what we see in the text, what next steps does God want you to take?
Finish with Prayer for one another and for those who are not followers of Jesus: 
Lord, please draw ___ to yourself. (John 6:44) 
Lord, please give me the opportunity, the courage and the right words to share the truth with____. (I Peter 3:15) 
Decide what chapters of the Bible you all will read the next seven days.
Host an Online Meeting
We are encouraging every Growth Group and MicroGroup to move to an Online or Conference Call platform while we are practicing social distancing!
Please check out these options to use for your group:

To set up a conference call with your group check out:
FreeConferenceCall.com: https://www.freeconferencecall.com/?fbclid=IwAR1Cn6TicSUj4HmOhUhiiGuloz4_gsapu0h1WcASvUTdqmIJl2U-uBX5dTg

To take your group online check out the following platforms:
Zoom: https://ccbchurch.s3.amazonaws.com/35936/storage/513/Zoom_.pdf?response-content-type=application%2Fpdf&X-Amz-Content-Sha256=UNSIGNED-PAYLOAD&X-Amz-Algorithm=AWS4-HMAC-SHA256&X-Amz-Credential=AKIASIGAHNLGZZR43C3F%2F20200326%2Fus-east-1%2Fs3%2Faws4_request&X-Amz-Date=20200326T215113Z&X-Amz-SignedHeaders=host&X-Amz-Expires=90&X-Amz-Signature=9faa317e845e470ff43b7020201a1ba9d65e34af2f928b23a042e4f8f0e853aa
RightNow Media
RightNow Media link: https://www.rightnowmedia.org/Account/Invite/woodside
RightNow Media Text Code: Text "RightNow Woodside" to 41411
RightNow Media QR Code: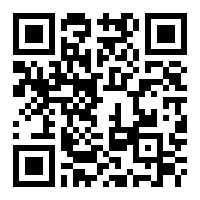 RNM Now also has a feature where you can do studies together virtually! Make sure that you are logged in to your RNM account and then click on this link to read more about hosting an online group through RNM: https://www.rightnowmedia.org/Training/Post/View/390359