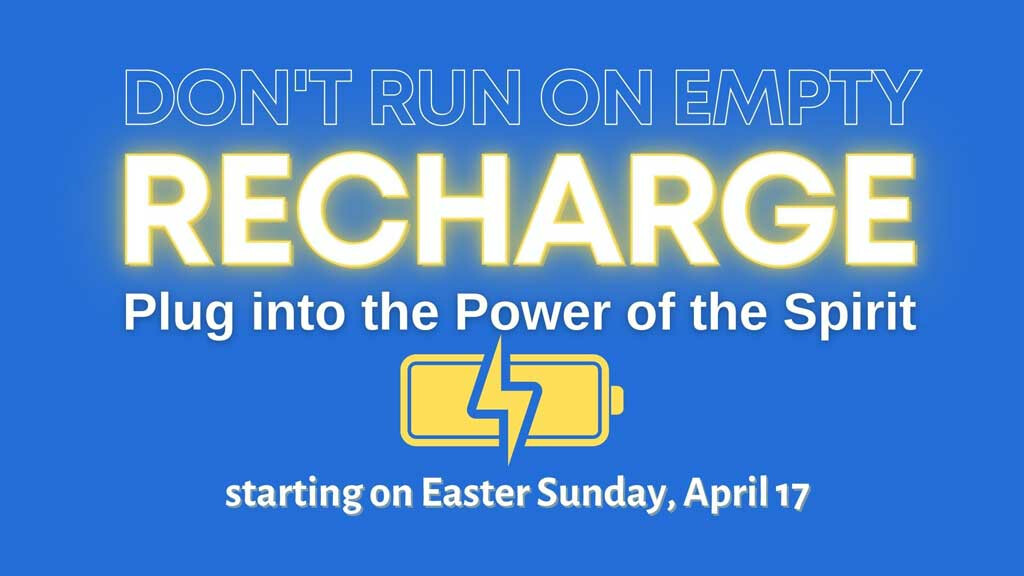 May 15, 2022 12:00am
Address: Woodside Church, 1667 Edgewood Road, Yardley, PA US 19067
Plug into God's Power this Easter!
Life can be draining. Juggling lots of demands. Staying connected with family and friends. Running from one activity to another. All this can leave you emotionally depleted. Where can you find the power to rise and face each day?
God showed His great power by raising Jesus from the dead. That power is available to us today through the Holy Spirit. He can raise us up from whatever burdens and barriers hold us down.
Join us at Woodside this Easter for the start of our new Spring series: Recharge: Plug into the Power of the Spirit. Discover how God wants to fill you and give you the power to overcome!